Easy Brioche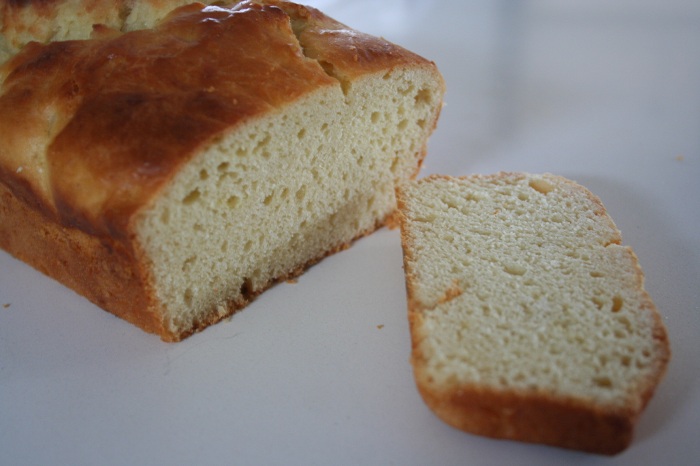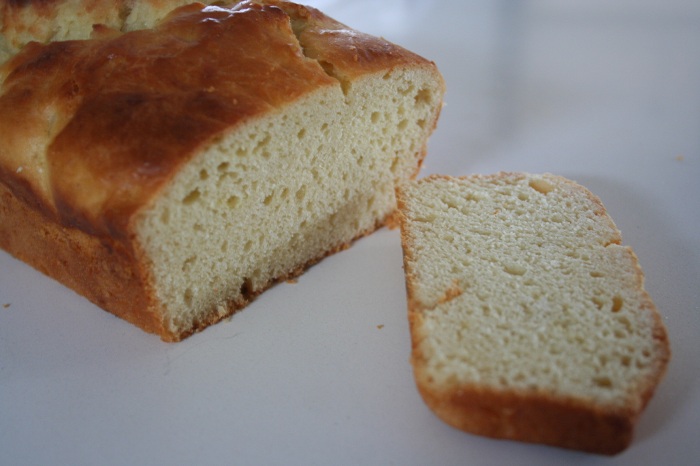 Ingredients:
1/3 cup warm milk
2 tablespoon instant dry yeast
3 cups unbleached all-purpose flour
1 teaspoon kosher salt
4 tablespoons granulated sugar
3/4 cups cold unsalted butter, cut in pieces
4 Extra Large eggs, cold from the refrigerator (or 5 large eggs)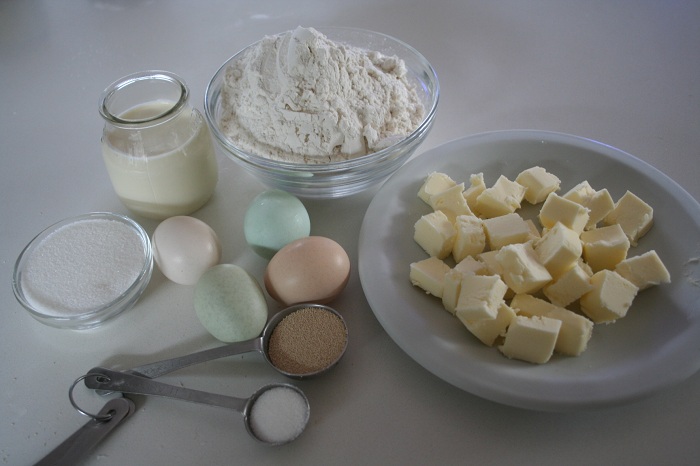 Directions:
1. Dissolve yeast in the milk.
2. With the food processor dough blade (for my food processor it is the plastic one). Place 1 cup of the flour, salt, sugar, and butter into the food processor. Pulse a few times until it looks crumbly.
3. Add the yeast and milk mixture and pulse processor quickly.
4. With the processor running, use the feed tube to add the remaining flour and eggs, one at a time. The dough will be very sticky. Turn the power off and let the dough rise in the bowl of the processor for about an hour. Once it has doubled in size, pulse the processor once to knead it back down again.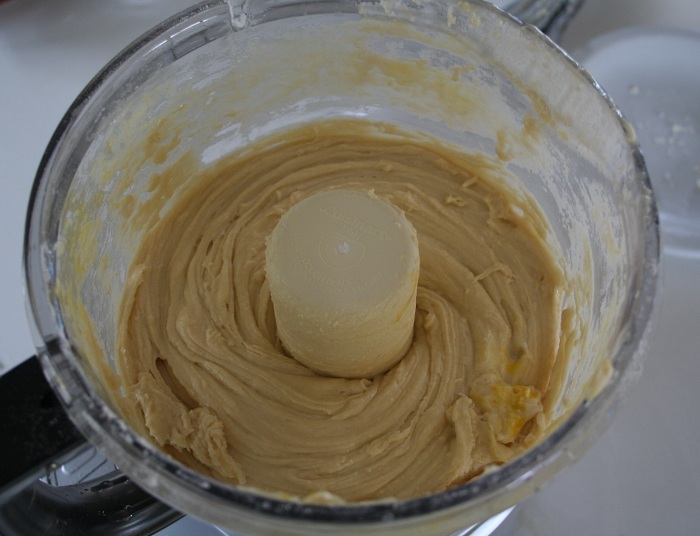 5. Butter two 9 x 5 loaf pans and split the brioche dough between the 2 loaf pans. Cover with Saran wrap and let rise for 2 more hours.
6. Preheat oven to 375 degrees and bake loaves for 15-20 minutes. When done remove from oven and let cool for a few minutes before eating.