How to make Labneh
Labneh is strained yogurt and is the consistency of cream cheese (some people make it looser of firmer depending on their preference).  If you want to make your own yogurt to make labneh, I posted the link.
It can be used in the spreads, dips, or desserts (like this Labneh Tart).
All you do is strain yogurt overnight or for 2 days to remove the whey.  I use my nut milk bag in a strainer.  Some people use cheese cloth.  Other use a clean kitchen towel.  You get the point.  It is pretty easy to make.
In the nut milk bag and strainer over a bowl to collect the whey and liquid.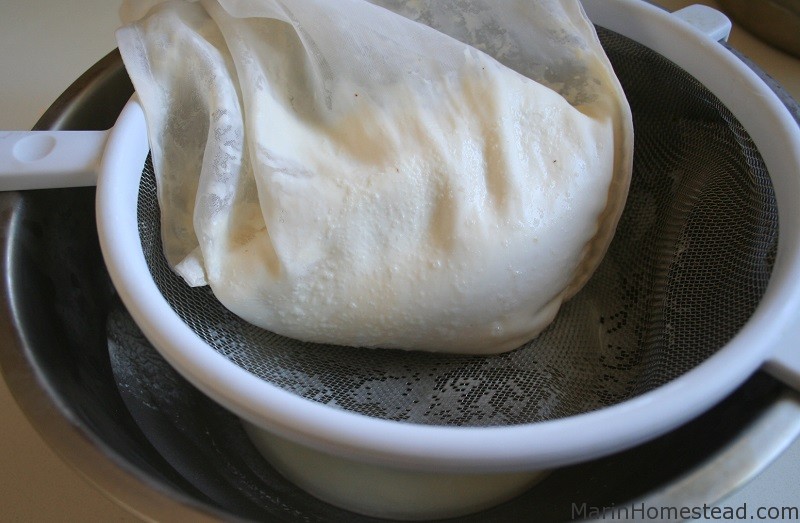 Voila and so versatile!