Tammy's Easy Chicken and Dumplings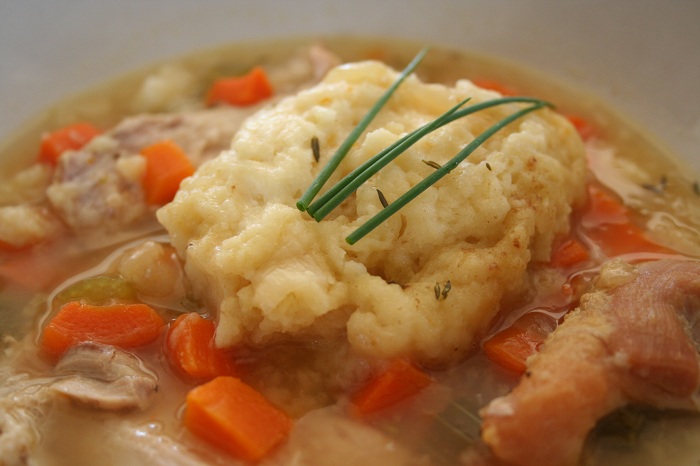 My poor husband has been sick for the last few days so I thought I would make something yummy for him.
At first I thought a soup but wanted something a little heartier.  I love the addition of lemon to this soup.  It ads a little more acid and reminds me of greek chicken lemon soup.
Tammy's Quick and Easy Chicken and Dumplings
(serves 6-8)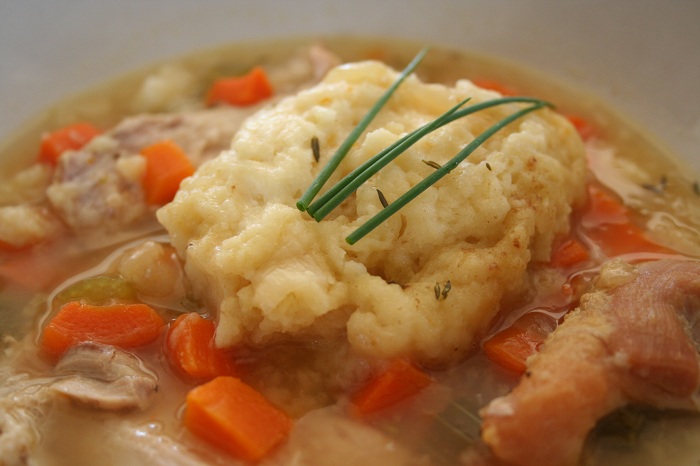 Ingredients:
6-7 chicken thighs
5 carrots peeled and diced
5 stalks of celery washed and diced
1 large onion diced
6 cloves of garlic
3 bay leaves
a large stalk of thyme
1 lemon
2 chicken bouillon cubes
1 box of chicken broth (32 oz)
1 TB kosher salt
Dumplings:
3 cups of bisquick
1 cup of milk
Directions:
1. Generously salt and pepper your chicken and brown them in a little oil in a large pot over medium heat.  When they are browned, remove from pot and pour out any excess oil.  There will be a brown crud on the bottom of the pan.  Leave this!  It has amazing flavor.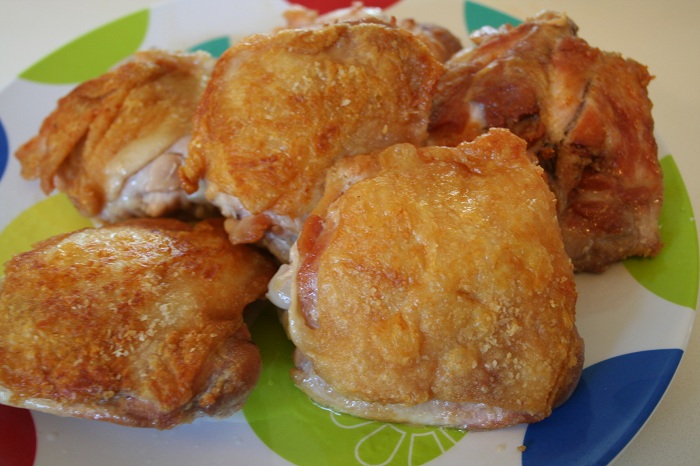 2. Put carrots, celery, and onions back into the pot with the left over oil and cook over medium-high heat.  The vegetables will collect the brown bits.  Add salt and cook vegetables about 7-8 minutes.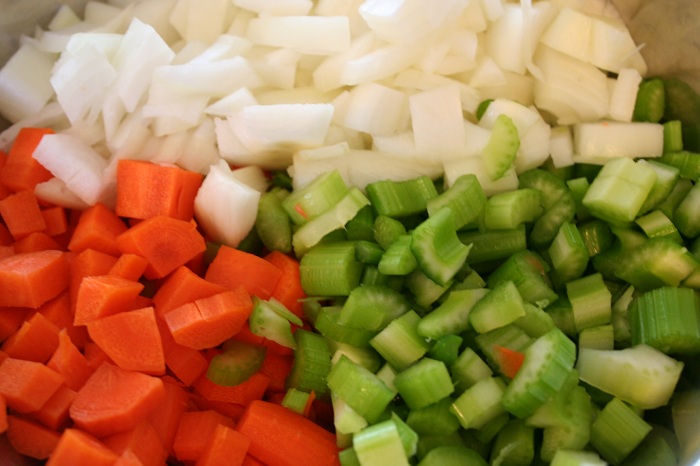 3. Add chicken thighs back to the pan along with garlic, thyme, and bay leaves.  Add enough water to just cover chicken.  Add bouillon cubes (optional).  Bring to a low boil then simmer on low heat for 30 minutes. Take out chicken thighs but leave the pot on the stove to continue to simmer.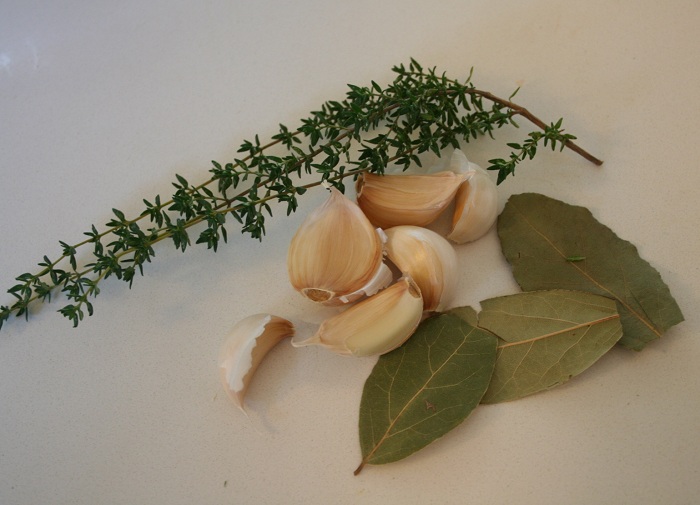 4. Simmer the broth and vegetables for another 45 minutes.  Add the box of broth and juice of 1 lemon.  While broth is simmering, take the chicken meat off the thighs and discard bones and skin.
5.  Make dumpling mixture.  Mix Bisquick with milk.  Then spoon into broth.  Cook uncovered for 10 minutes, then cover and turn off the heat and let sit for another 10-15 minutes.
Makes about 12-14 good sized dumplings.