Beef Tips and Gravy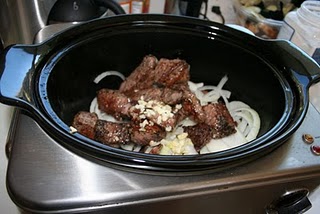 This is another dish I made on Halloween.  It was perfect because I could throw it in the crock pot and it cooked while I got the family dressed for some trick or treaters.
Also, Aunt Barbs and her boyfriend came over so it was a good thing this recipe serves 6 adults easily.
Beef Tips & Gravy
3 pounds stew beef or sirloin steak (cut into bite-sized pieces)
1 cup flour
1 TB course ground pepper
1 Teaspoon kosher salt
1 large onion, sliced
1 can beef stock
3 Tsbp. Worcestershire sauce
4-5 cloves fresh garlic
1 bay leaf
1/4 teaspoon red chili flakes
Stir together kosher salt, pepper and flour and coat each piece of beef.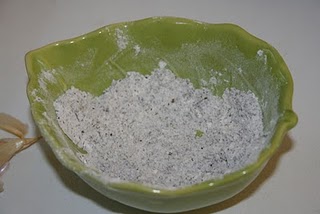 Once meat is coated with the flour mixture brown it in a hot pan until all the meat is browned.  Put meat in the slow cooker.  Deglaze the pan with the beef stock and add to the slow cooker.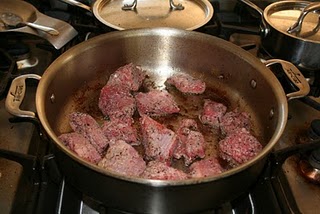 Add the rest of the ingredients in the slow cooker and cook for 2 hours until the meat is tender.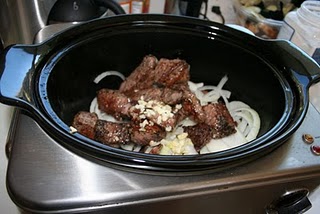 Salt and pepper to taste and serve over rice or couscous.