Crispy 5 Spice Chicken Drumsticks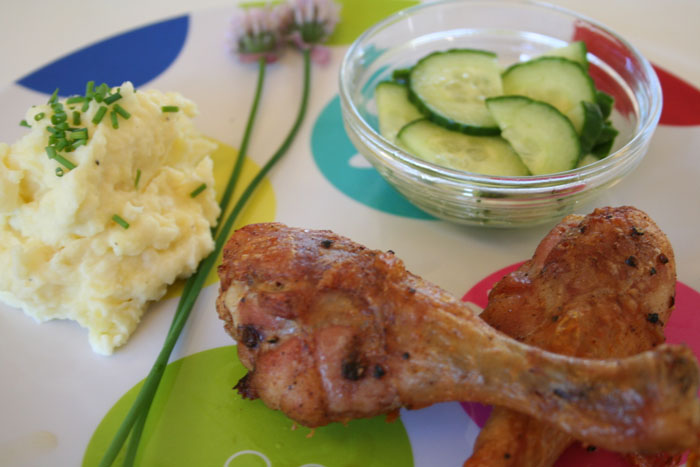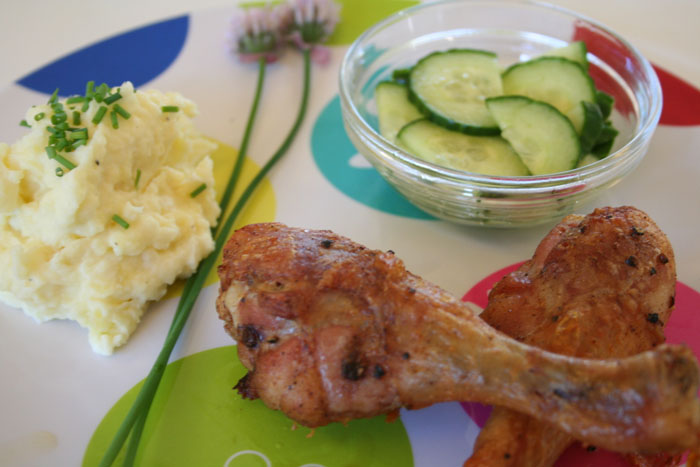 This is a great go to meal during the week when you want to just take something out of the refrigerator and cook it. The skin gets salty and crispy and renders down perfectly. I recommend 3 drumsticks per person because these are very yummy!
Ingredients:
12 drumsticks
3-4 T of kosher salt
1 T chines 5 spice (you can also use garlic powder or any spice blend)
1/3 cup vegetable oil
Directions:
Preheat oven to 475 degrees
Salt and season the chicken drumsticks. When well seasoned, add oil to the chicken.
Pour on baking pan and bake for 45-55 mins until cooked. No need to flip or anything.
This goes great with cucmber salad and mashed potatoes.