Last Minute Homemade Gifts for the Holidays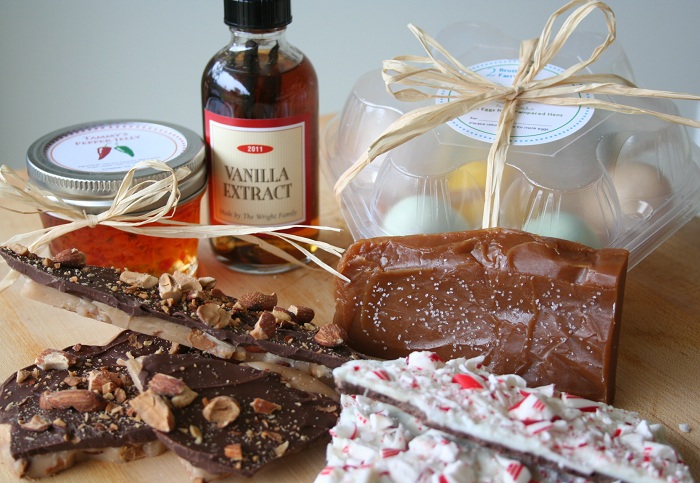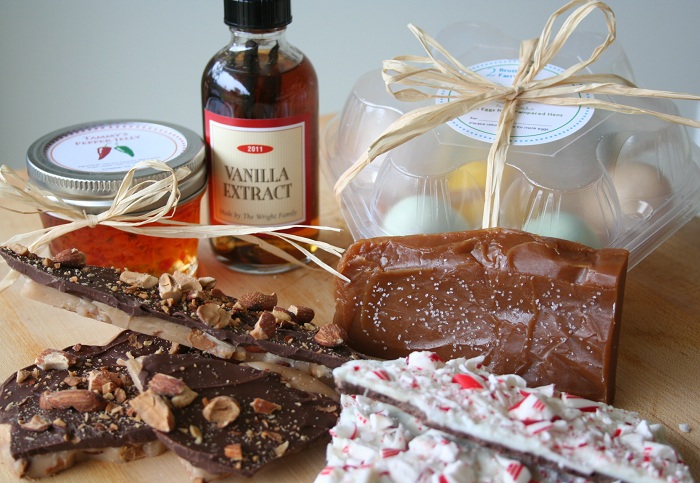 This weekend I am scrambling to get some homemade gifts to friends and family.  It seems like there is so much excess in material goods that it would be nice to give a small treat of something tasty and made with love.
Here is a picture of what I made this year to give out.  I will try to link the blog post on how we made the items.  We made Homemade Vanilla Extract, Fleur de Sel Caramels, Pepper Jelly, Almond Roca and Peppermint Bark.  Our hens were quite generous and donated some beautiful eggs.
Some of these recipes are quite simple and take a few minutes in the microwave to make.  You should definitely try some of these recipes if you are looking for some last minute gifts.