Meyer Lemon Curd (Recipe & Pictorial)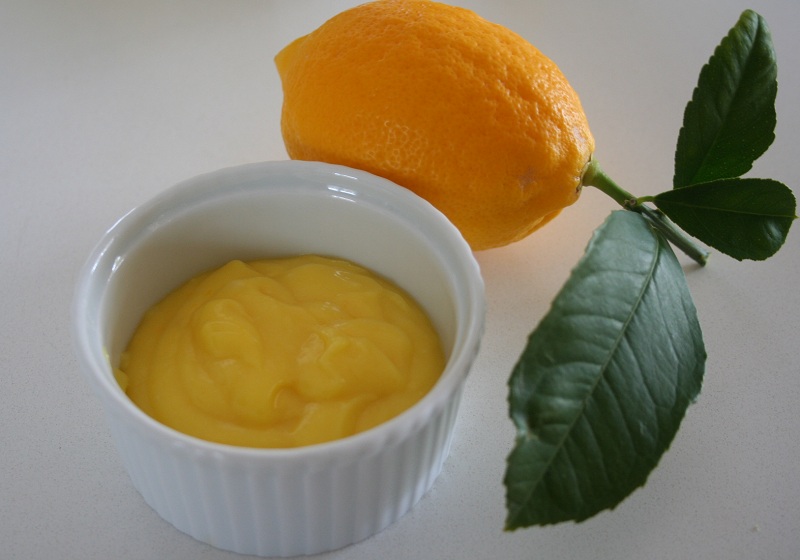 My girlfriend, Becky, is coming over on Thursday for lunch.  I am super excited to see her because since the babies came along I have very little time for my girlfriends and cherish every minute with.
A fond memory I have of Becky is when we had afternoon Ladies' Tea at the Ritz Carlton in San Francisco for her birthday.  They served the most amazing lemon curd so I thought I would make some for her since I am rich in lemons and eggs at the moment.
If you have not made lemon curd, you need to try it.  It is so simple to make and only takes 4 ingredients!  Once you make curd you can go on and make hollandaise sauce since they are very similar.  My kids love it on toast as a treat, or you can pipe it into cupcakes, make a great tart, the possibilities are endless!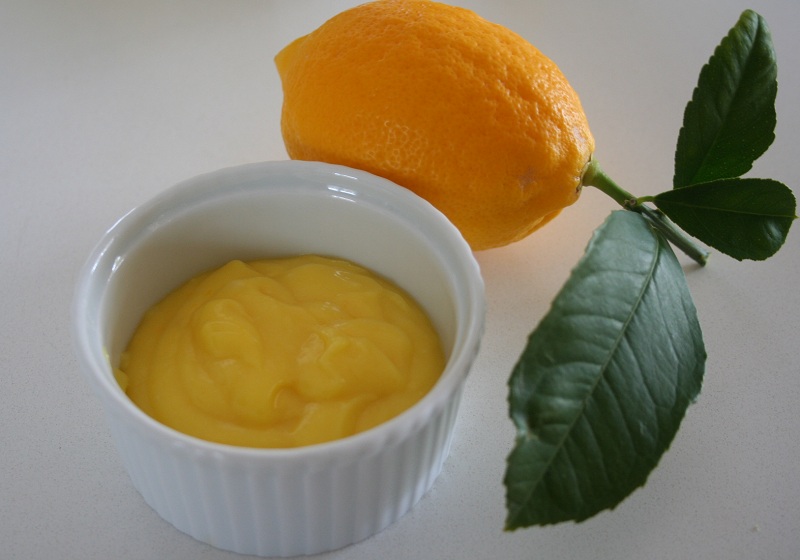 Tammy's Meyer Lemon Curd Recipe 
Makes a little over 3 cups
Ingredients:
1 cup lemon juice (5-7 large lemons)
1 TB zest from about 1 lemon
3/4 cup plus 1 TB sugar
4 large eggs
1 egg yolk
1/2 cup butter (1 stick)
 Please note in this picture there are way more than 5 eggs.  I am using bantam chicken eggs which are half the size of large eggs.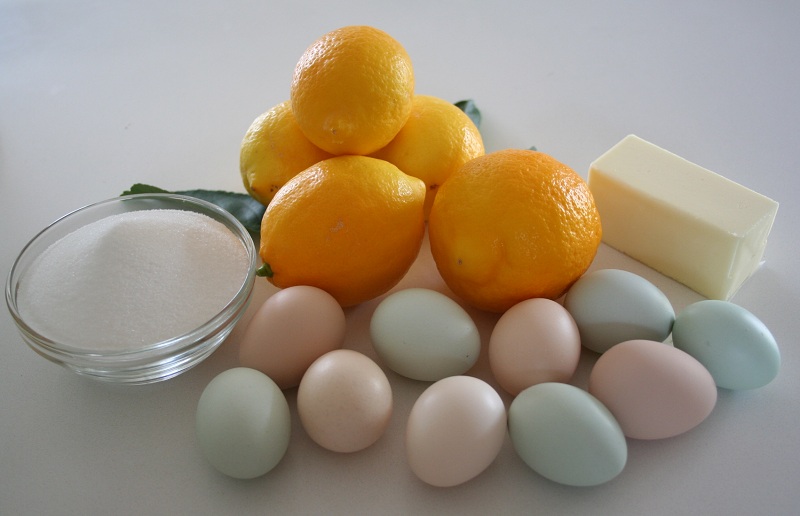 1. In a medium pot, bring water to a low simmer.  
2. In a metal or glass heatproof bowl, whisk the lemon juice, zest, sugar and eggs together until well combined.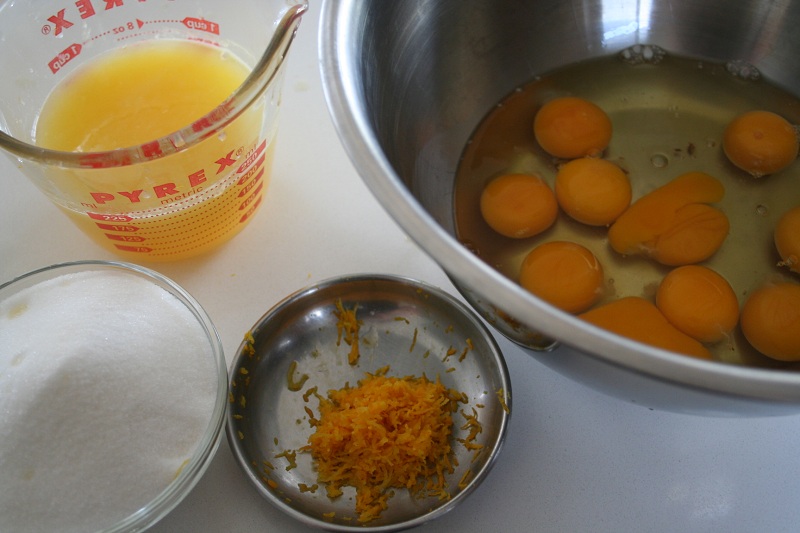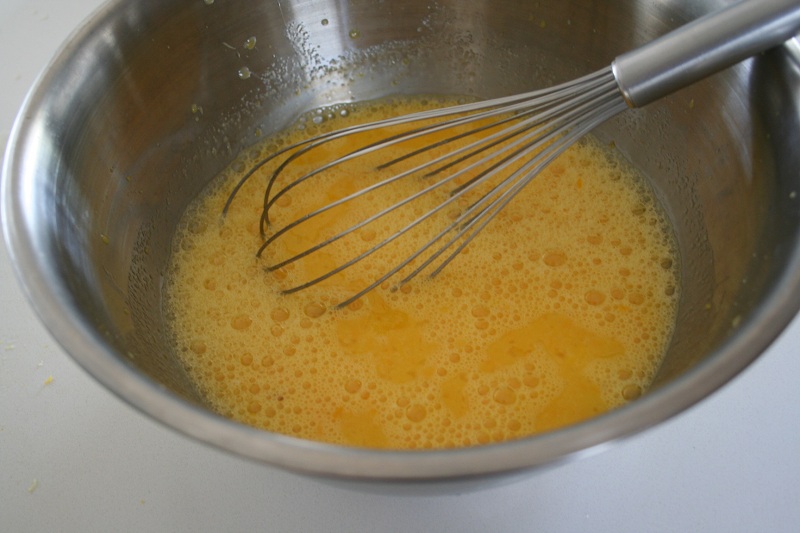 3. Put the heatproof bowl over the simmering water and slowly heat egg and lemon mixture.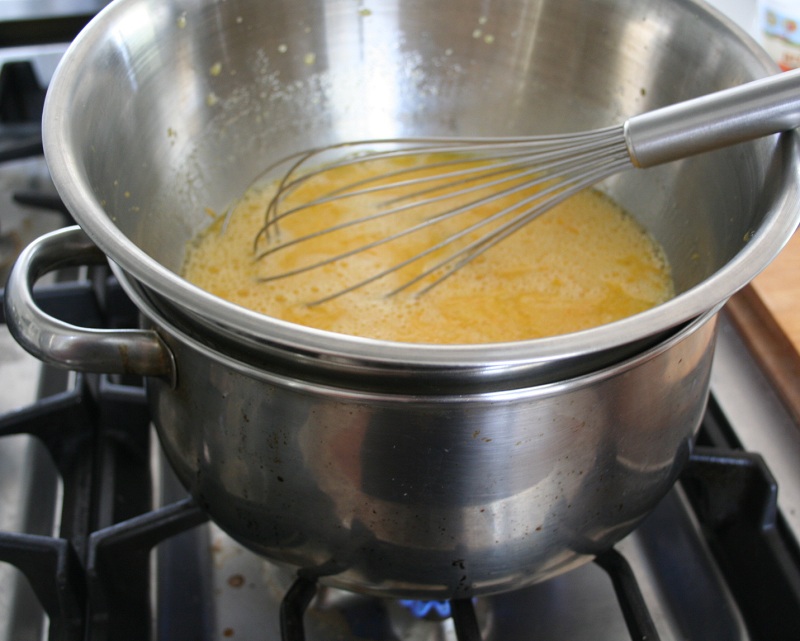 4. Add butter and cook, whisking constantly for about 10 minutes or until the mixture thickens like sour cream.  An instant read thermometer should read about 160 degrees.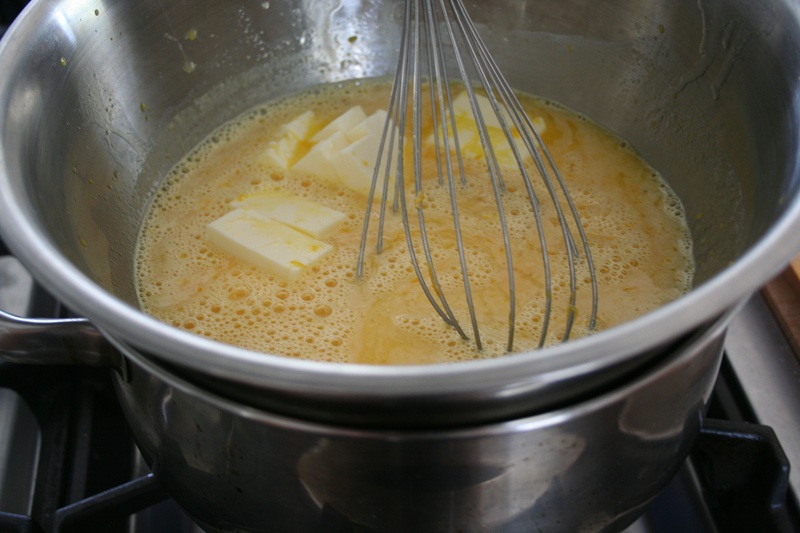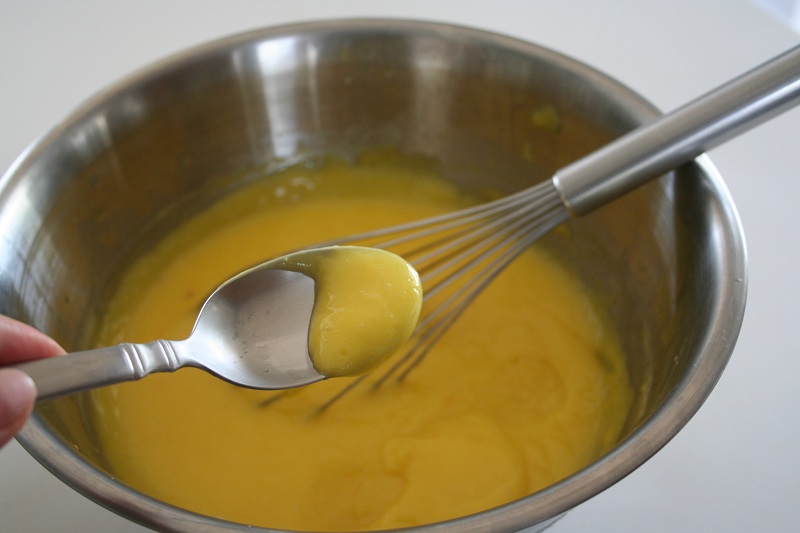 5. You can either use the curd or is or for a finer, more luxurious texture, strain it through a fine mesh strainer.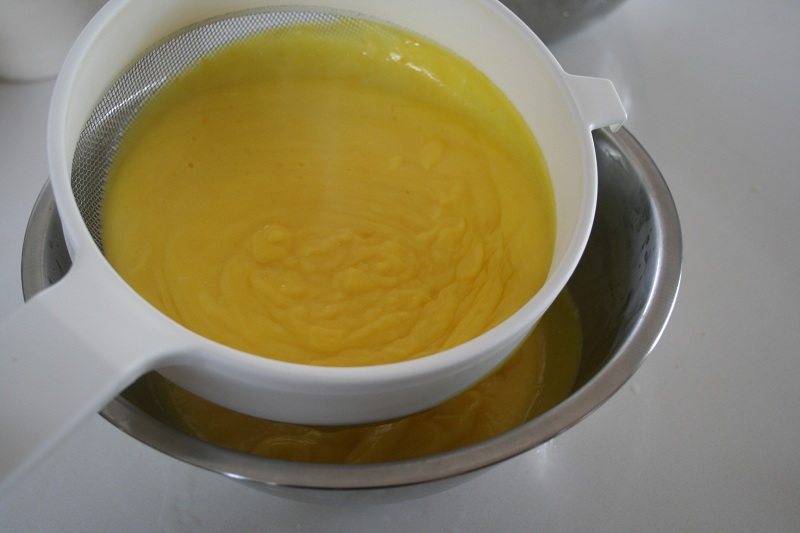 6. If you are going to give the curd as gifts, fill up 3 8-oz mason jars that have been sterilized.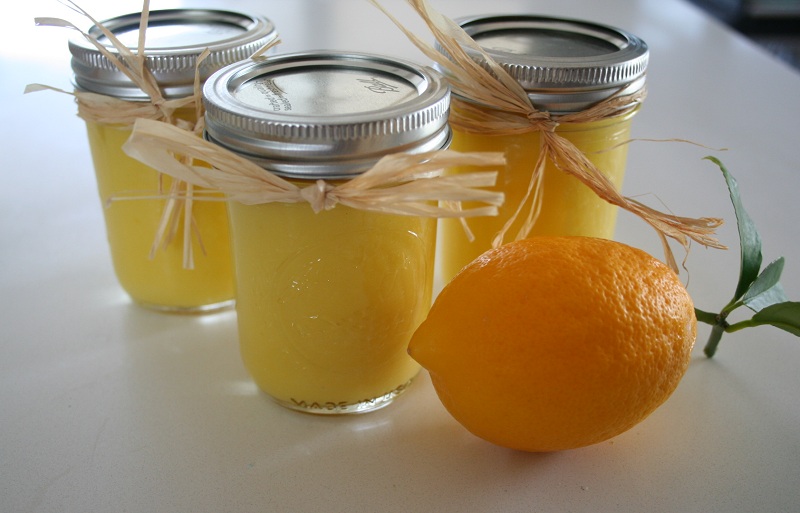 If you are going to use it at home, put some saran wrap directly onto the surface of the curd so that it does not form a skin.
This recipe makes 3 8 oz mason jars plus 1/2 a cup extra.  Use withing 1 week.