Dulce de Leche from Sweetened Condensed Milk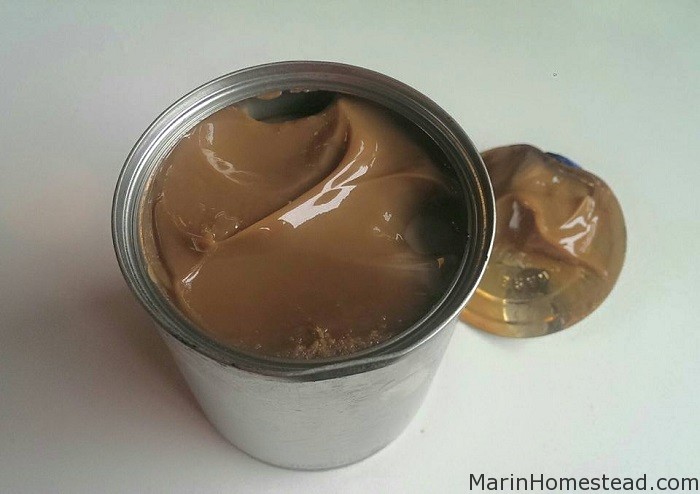 I looooove a good caramel, especially dulce de leche. Dulce de Leche translated means "Sweet of Milk" and this is a simple recipe made with 1 ingredient.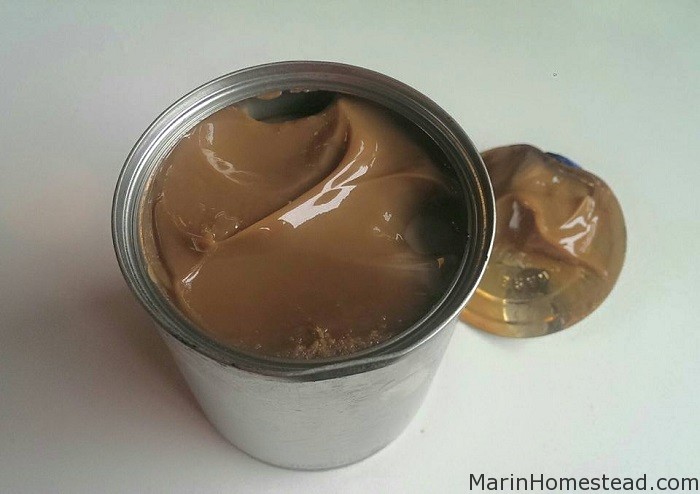 You need 1 can of sweetened condensed milk.  I use Eagle brand but you really can use any kind.  You cook it slowly until it becomes a thick sauce.
Ingredient:
1 Can of Sweetened Condensed Milk
Directions:
1. Unwrap paper label from can and remove as much glue, etc. as possible so you have a clean can.
On the stove: Put can unopened in a medium pot on its side and cover with water.  I make sure there is at least 1 inch of water covering the pot.  Bring water to boil and turn down the temperature to a low simmer.  Simmer for 3 hours making sure water is covering the can at all times or it can explode.
In the Crockpot: Same thing but cook on low for 8 hours.
Tips: Make sure water is covering the can at all times.  I make sure it is covered by 1 inch.
You can cook a few cans at a time and keep them unopened and refrigerated for later.
Uses: In your coffee, with shortbread, over ice cream, dip for apples.
YUMMY