Vietnamese Avocado Smoothie (Sinh To Bo)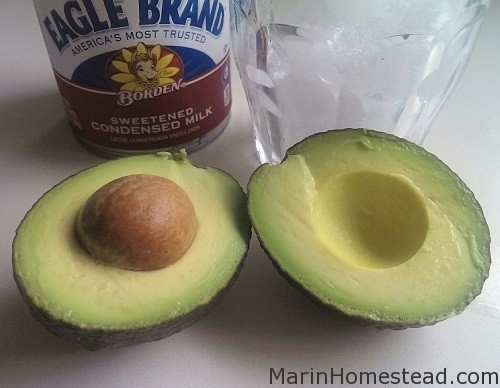 Avocados are now in season at my farmers market and they are absolutely perfect.  Creamy with a grassy flavor.  I have been eating them so often that I actually had to google to see if I was eating too many avocados.
I have been putting them in salads, making a citrus, avocado salad eating them for breakfast with eggs and toast, cutting them in half and eating them with a squeeze of lemon and salt….it is ALL good but my favorite way of eating them is in a smoothie…YES a smoothie.
In Vietnam this is a very popular drink and how I started eating avocados as a kid.  It is so luscious and delicious….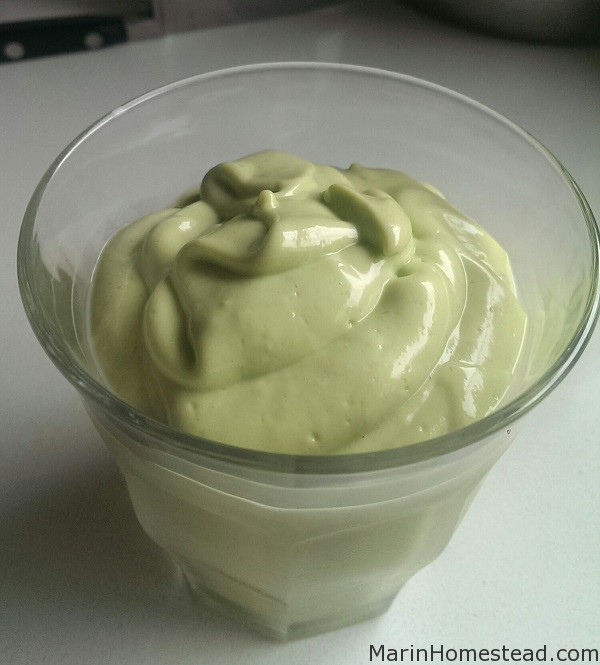 Vietnamese Avocado Smoothie (Sinh To Bo)
Makes 2 servings
Ingredients:
1 large ripe avocado
1 cup ice
1/4 cup of sweetened condensed milk
couple TB milk to thin (optional)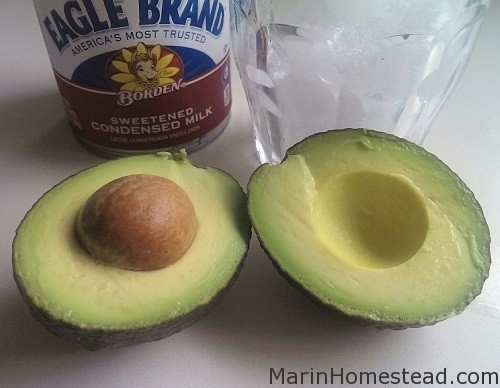 Directions:
1. Add the ingredients into a blender and blend. If you want to thin it out, at some milk. I use a magic bullet for this.
2. Serve and Enjoy….so good.