Easy No-Knead Bread Pictorial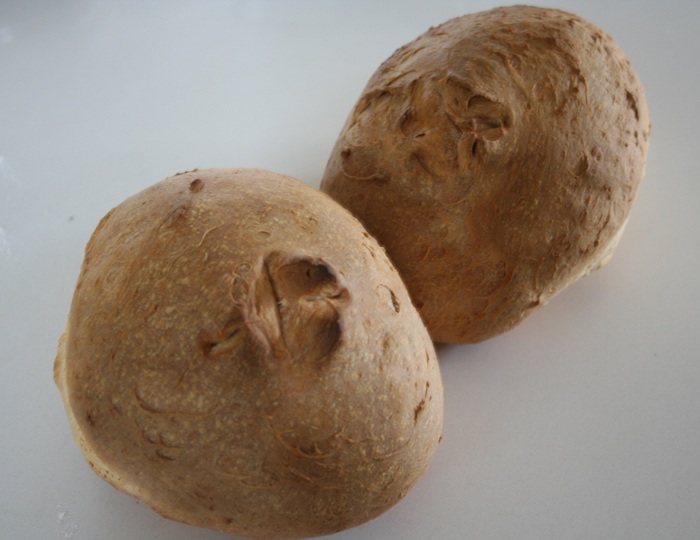 I love making this bread because not only is it really easy to make, it does not take any fancy appliances, AND it costs less than $1 to make 2-3 loaves.  It's also great because you can make the dough and bake 1/2 of it one day and the other 1/2 the next day so you can have fresh baked  bread with dinner every night if you would like.
I modified this recipe from a few recipes I tried and just used a large disposable Tupperware to make the dough in.  I make this bread almost every week!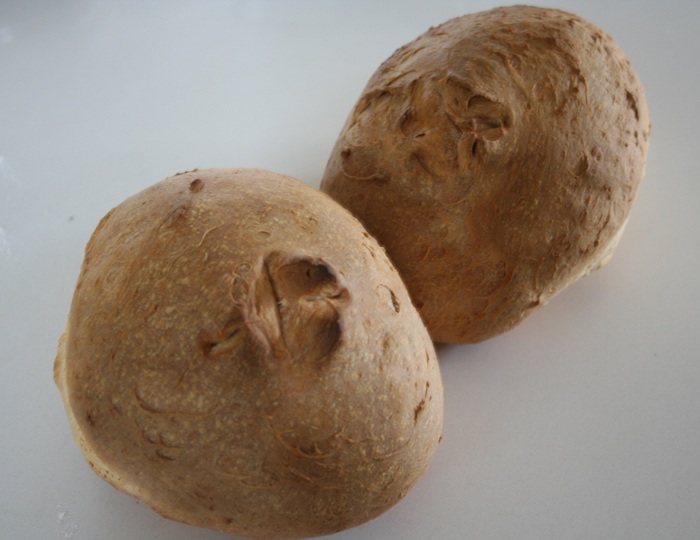 Tammy's Easy No-Knead Bread
Ingredients:
2 TB honey
3 cups warm water
1 TB instant yeast
6 cups flour
1 TB sea salt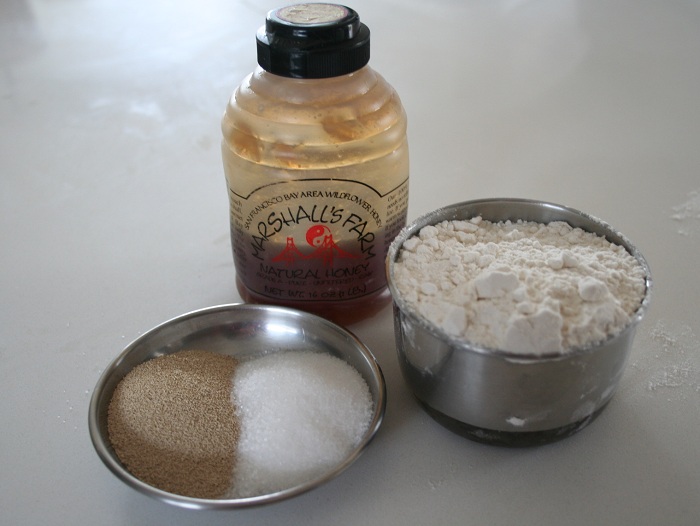 Directions:
1. Mix Warm water, honey and yeast in plastic tupper ware. Let yeast mixture sit for 5 mins until mixture gets a little foamy. I do this before I add the flour to make sure the yeast is "alive".
This is what the yeast should look like.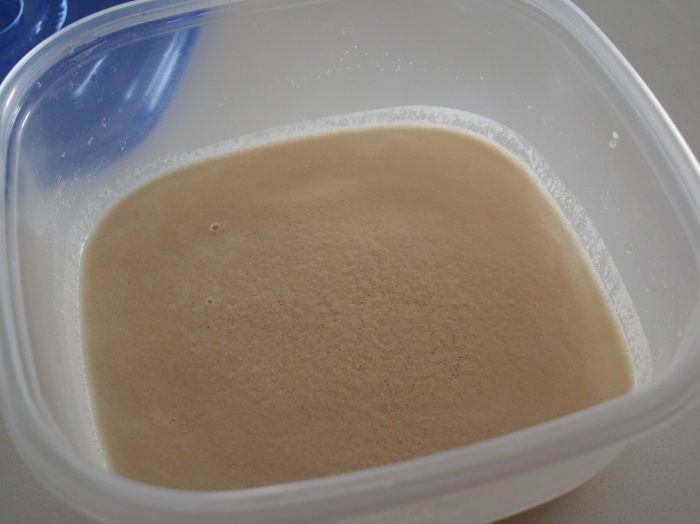 2. Add Flour and salt and mix together. It does not even have to be that evenly mixed.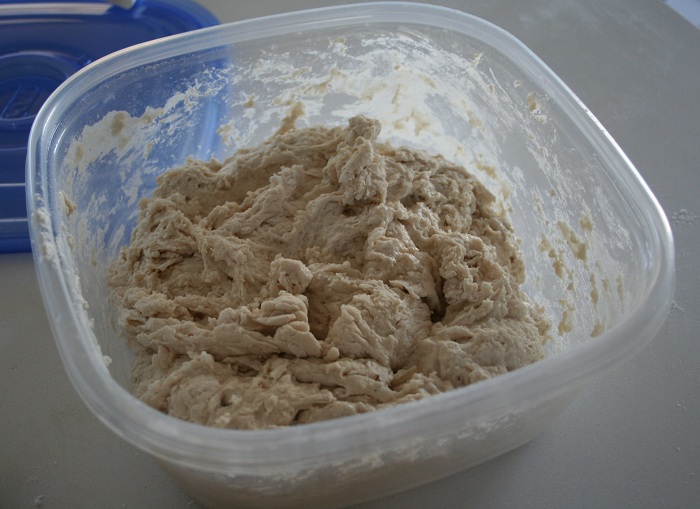 3. Cover with the lid (but do not seal shut…just put on top) and allow to rise at room temperature for 1-2 hours.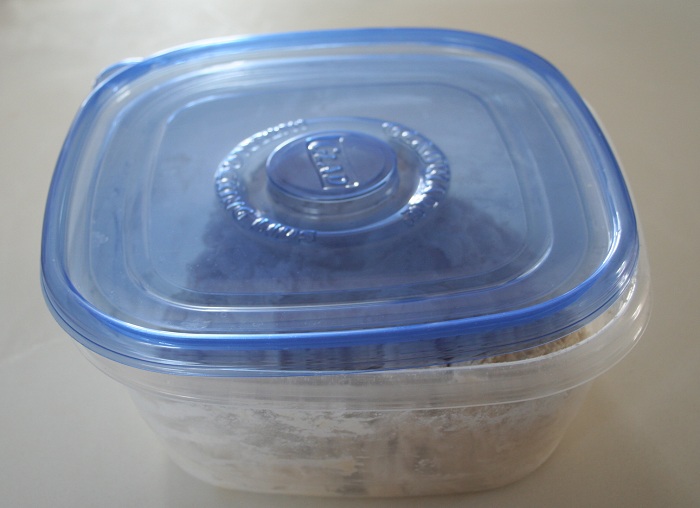 What the dough will look like after 1-2 hours at room temperature.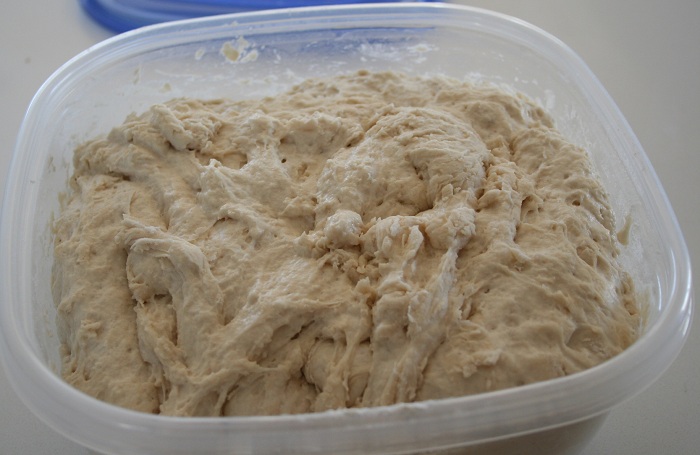 4. Put dough loosely covered with lid in the refrigerator overnight or up to 2 days.
5. Shape & preheat: Preheat oven to 450.
The dough will be wet & sticky. With a wet spatula or knife, cut off a piece the size of a large grapefruit and dump the dough on a floured surface. Use your hands (you can wet them so the dough does not stick) to shape the dough into the shape you want.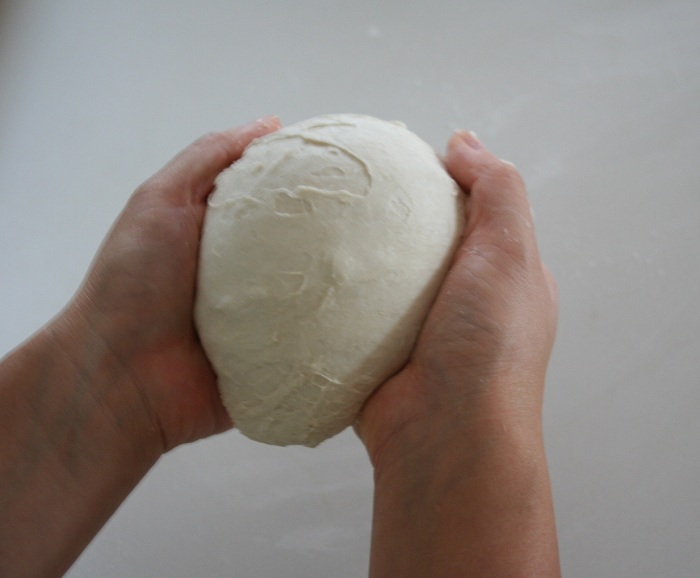 Generously flour the surface you would like the dough to rise on (you can use a clean kitchen towel or parchment paper). Set dough seam side down on top of towel. Loosely cover the dough with another kitchen towel and let it rise at room temperature for another 40 minutes.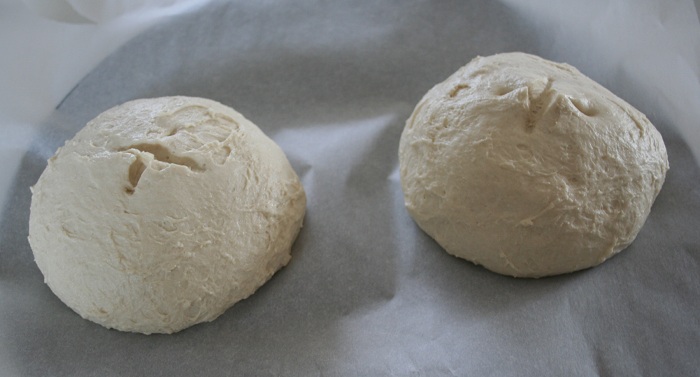 6. Bake: When your dough has doubled in size, take a sharp knife or razer and slash the top of the bread. I like to bake my break on a pizza stone for a crispier crust. Bake 30-40 minutes depending on the loaf size.
7. Store the remaining dough the the refrigerator to bake the next day 🙂