Cauliflower Gratin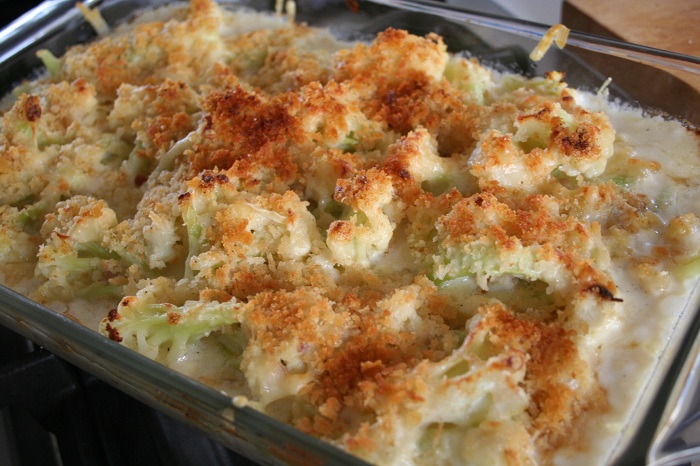 We have had fabulous luck with our fall garden and one of the great things to come out of it has been our cauliflower.  It is such a great crop since it is planted in the fall and grows in the winter, there is no need to water it and critters are far and few between (except for the squirrel that took 1 bite out of 1 cauliflower and the occasional hornworm that eat the leaves).
After harvesting my first crop of cauliflower I was inspired to make this great gratin with some gruyere from Cowgirl Creamery.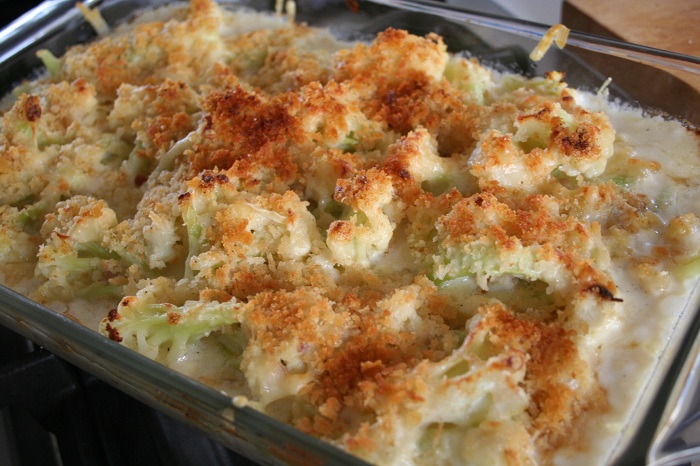 Cauliflower Gratin
Ingredients
1 (3-pound) head cauliflower, cut into large florets
Kosher salt
2 shallot minced (2-3 TB)
4 tablespoons (1/2 stick) unsalted butter, divided
3 tablespoons all-purpose flour
2 cups hot milk or ½ and 1/2
1/2 teaspoon freshly ground black pepper
1/4 teaspoon grated nutmeg
1 cup freshly grated Gruyere, divided
1/2 cup freshly grated Parmesan
1/2 cup panko bread crumbs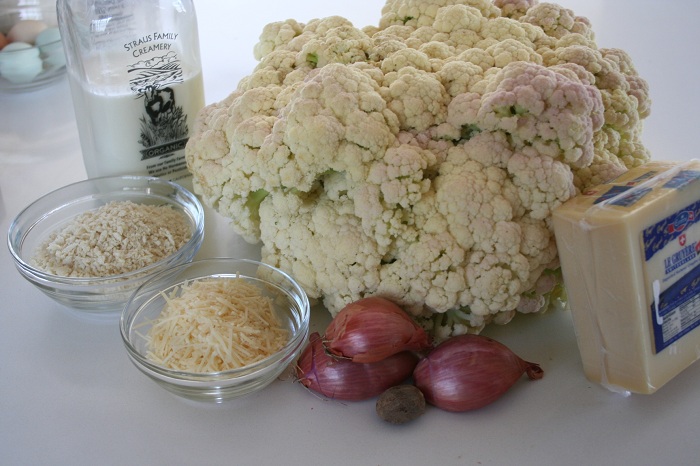 Directions
Preheat the oven to 375 degrees F.
Cook the cauliflower florets in a large pot of boiling salted water for 4 minutes, until tender but still firm. Drain.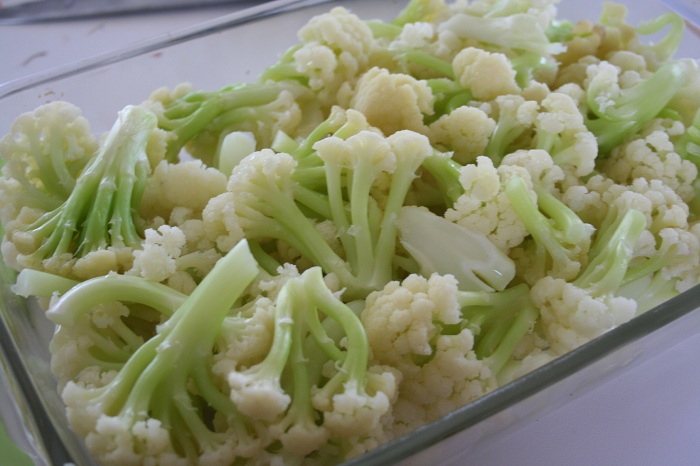 Meanwhile, melt 2 tablespoons of the butter in a medium saucepan over low heat. Add shallots and sauté until translucent. Add the flour, stirring constantly with a wooden spoon for 2 minutes. Pour the hot milk into the butter-flour mixture and stir until it comes to a boil. Boil, whisking constantly, for 1 minute, or until thickened. Off the heat, add 1 teaspoon of salt, the pepper, nutmeg, 1/2 cup of the Gruyere, and the Parmesan.
In an 8 by 11 by 2-inch baking dish, place the drained cauliflower on top and then pour the sauce evenly on top.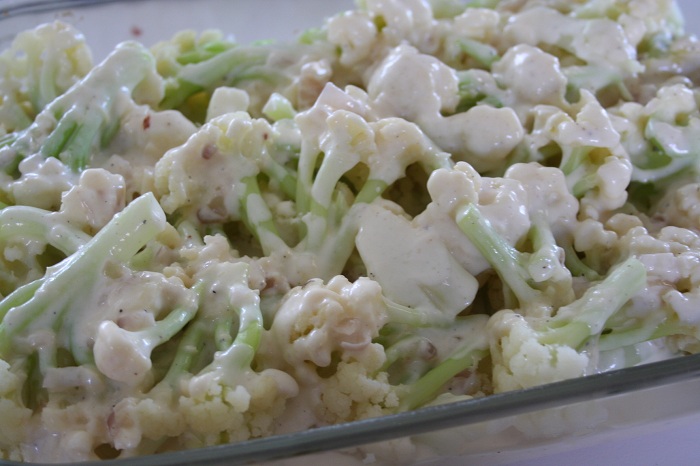 Sprinkle remaining 1/2 cup of Gruyere on top.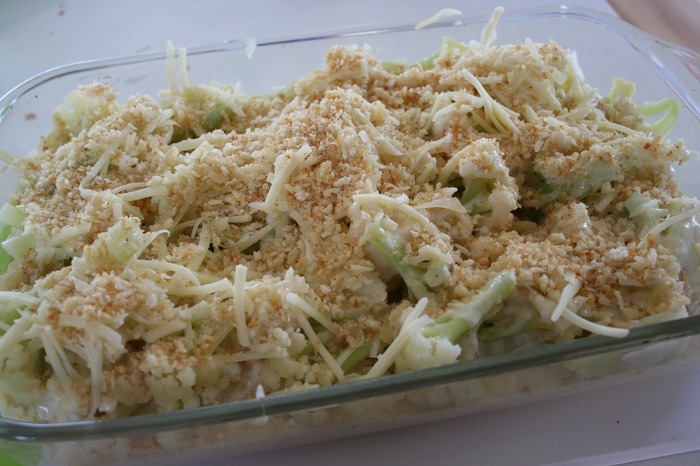 Melt the remaining 2 tablespoons of butter and add the panko bread crubs and distribute so the breadcrumbs are evenly moistened.  . Sprinkle with salt and pepper.
Bake for 25 to 30 minutes, until the top is browned. Serve hot or at room temperature.