Strawberry Lemon Jam | Easy Jam Making Recipe Pictorial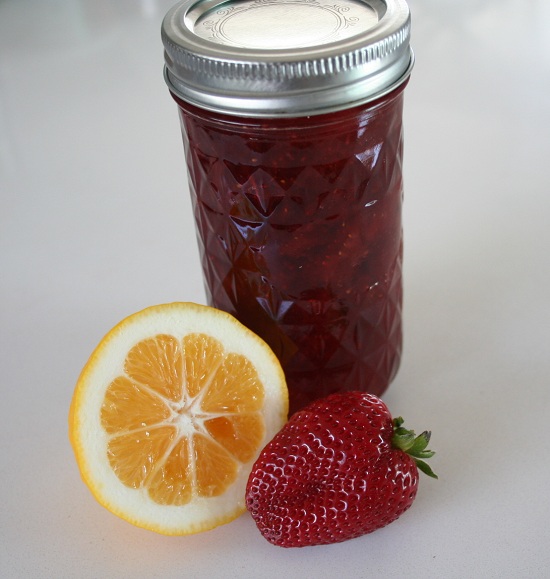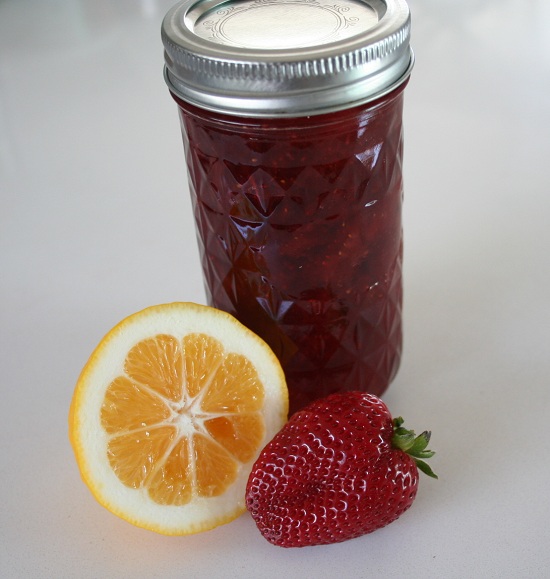 I love springtime.  The fruit trees are blossoming and setting fruit.  I know summer is right around the corner so we can harvest fruits and vegetables from the garden.  I especially love the fruits and vegetables that are in season….asparagus, artichokes, rhubarb, spring onions and especially strawberries!
We can never grow enough strawberries.  The kids pick them and eat them before we can harvest enough for anything so I like to get my organic strawberries from Mr. Lee at the Marin Civic Center Farmer's Market.  He is a very kind and generous man that always gives us a great price.  Last weekend he gave us a whole flat of berries that were about to get too ripe for $10!  What in the world were we going to do with these?  I gave my sister 1/2 a flat and she made some strawberry rhubarb crumble.
With my half a flat, I cleaned, hulled and quartered the berries and made some jam.  Yeah, these strawberries were not perfect and had some blemishes but I cut those off and fed them to the hens for a yummy treat.
Making jam is easier than you think to do and when you read the ingredients from the jam at the store you will probably want to make your own (many are filled with corn syrup!).
Here is my easy recipe for Strawberry Meyer Lemon Jam.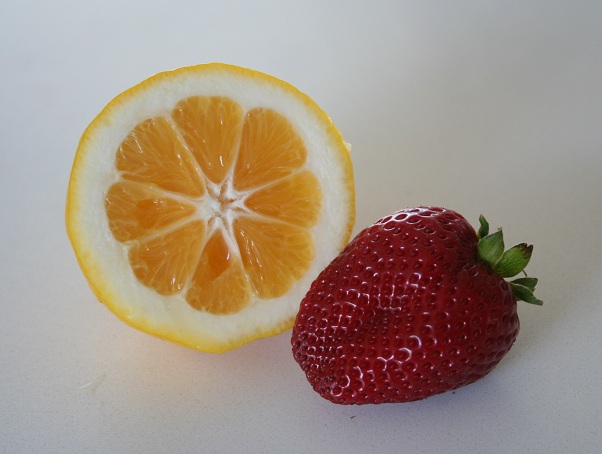 Strawberry Meyer Lemon Jam Recipe
Makes approximately 11  1/2 pint jars
Ingredients:
10 cups of hulled, cleaned and quartered strawberries.
6 cups of sugar
2 Meyer lemons zested and juiced (if using regular lemons just use 1)
5 TB of Real Fruit Classic Pectin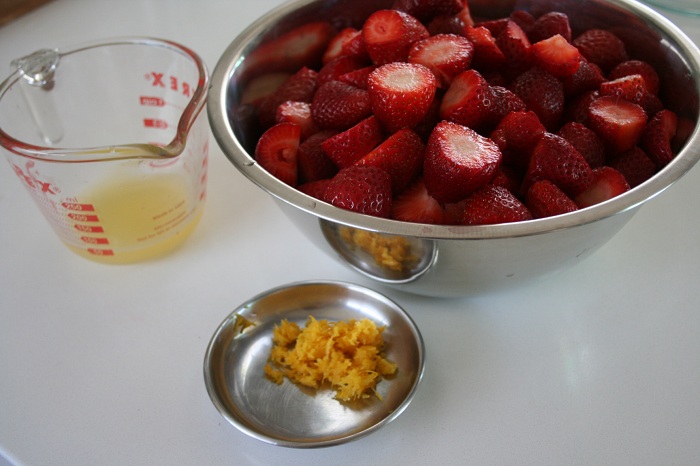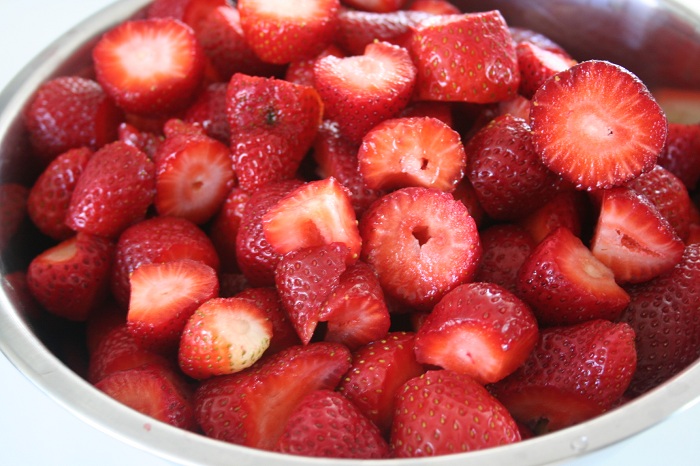 Directions:
1. Bring a big pot of water to boil and sterilize jars, rings and lid. I do this by washing lightly with soapy water, rinsing, then boiling for 15 mins. I do not boil the lids. I add this at the last minute so the gummy part of the lid does not fail.  I also sterilize my jamming equipment as well and lay it out on a clean kitchen towel.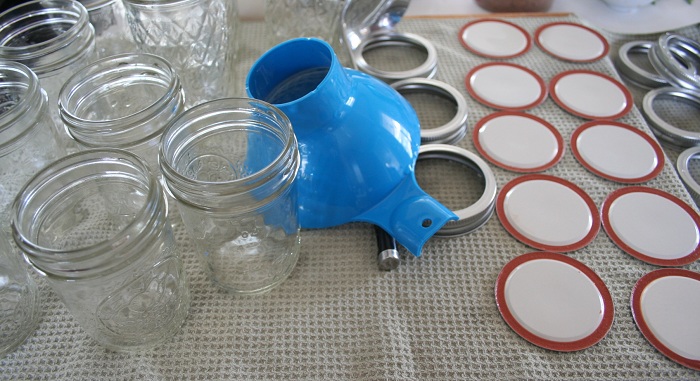 2. While jars are sterilizing, bring the strawberries, lemon juice, lemon zest and pectin to a boil stirring constantly.  You can use a potato masher to crush any large pieces of strawberry.  Bring this berry mixture to a hard boil that is hard to stir down.
3.  Add the sugar. Bring to a boil and cook for 2 more minutes.
4. Remove from heat.
5. Skim foam off with a metal spoon.
6. Quickly ladle into steilized jars being sure to leave about 1/2 inch from the top.
7. Clean off top of jars, put on lid and rings until sealed. Put back into a hot water bath and boil for 5 more minutes.  When you take that jars out of the hot water you may hear a popping noise as the jars seal.  If after a few minutes your lid in not concave and pops up when you press on the top it means that the seal did not take.  This just means that you are going to need to refrigerate this jam and use it right away.
Here's the label I made for my jam 🙂